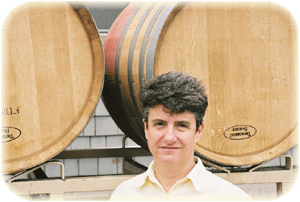 Terri grew up in a central valley farming community south of Fresno. She holds a degree in soil science from Cal Poly, San Luis Obispo.

She and her husband moved to Santa Rosa where she first worked for Chateau St Jean. That was followed by Benzinger Family Ranch/Glen Ellen Winery where she worked for eight years as Assistant Winemaker.

As Winemaker at Associated Vintage Group, she honed her skills at working with many clients at once - and thus many styles of winemaking.

Later she was production manager at Vinovation, a wine industry support company, known for their cutting edge technology.

Capay Valley Vineyards became aware of Terri when she was the Winemaker for Martini and Prati making award winning Pinot Noir and Syrah.

Terri brings to Capay Valley Vineyards not only technical expertise and experience but an artistic flair along with a great palate.